Zoe Kratzmann
Snippet Dress | Cobalt Stripe

Regular price

Sale price

$196.00

Roam Top | Choc Mosaic

Regular price

Sale price

$182.00

Toast Dress | Peacock

Regular price

Sale price

$256.00
Testimonial From Elk
OUR COMMITMENT TO TRANSPARENCY AND CONSCIOUS DESIGN JOURNEY

"We are engaged in and committed to continual change and improvement. Our goals and roadmap are clear and so much has already been achieved. Together with our team we will continue to push forward with positive change. Better products and a better business for a healthier planet."

Marnie Goding - ELK Co-Founder & Creative Director
Soleil Collection
This season, we explore the world of rituals; from the small rituals in our daily lives and those shared with loved ones, to the cultural rituals that connect us with community.
We take our design cues from a deeper meaning and draw golden energy, positivity and strength from the sun. Life and light are sustained by this force of nature that breaths a warm glow through our combined existence.
Every design is made with depth of purpose, using brilliant colour and metallic highlights to reflect conceptual elements.
Shop ELK
Say Hello To Fairley
Contemporary luxe jewellery made from sterling silver 24k Italian gold plate with semi-precious stones.
You can find our collection of Fairley online and in-store.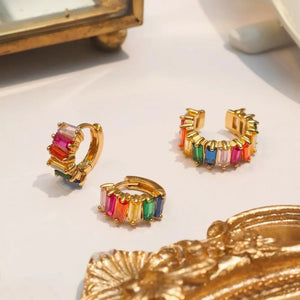 Location
Olive Paddington
218 Given Tce
Paddington, Australia
Mon - Fri, 9am - 5pm
Saturday, 9am - 4pm
Sunday, 10am - 2pm